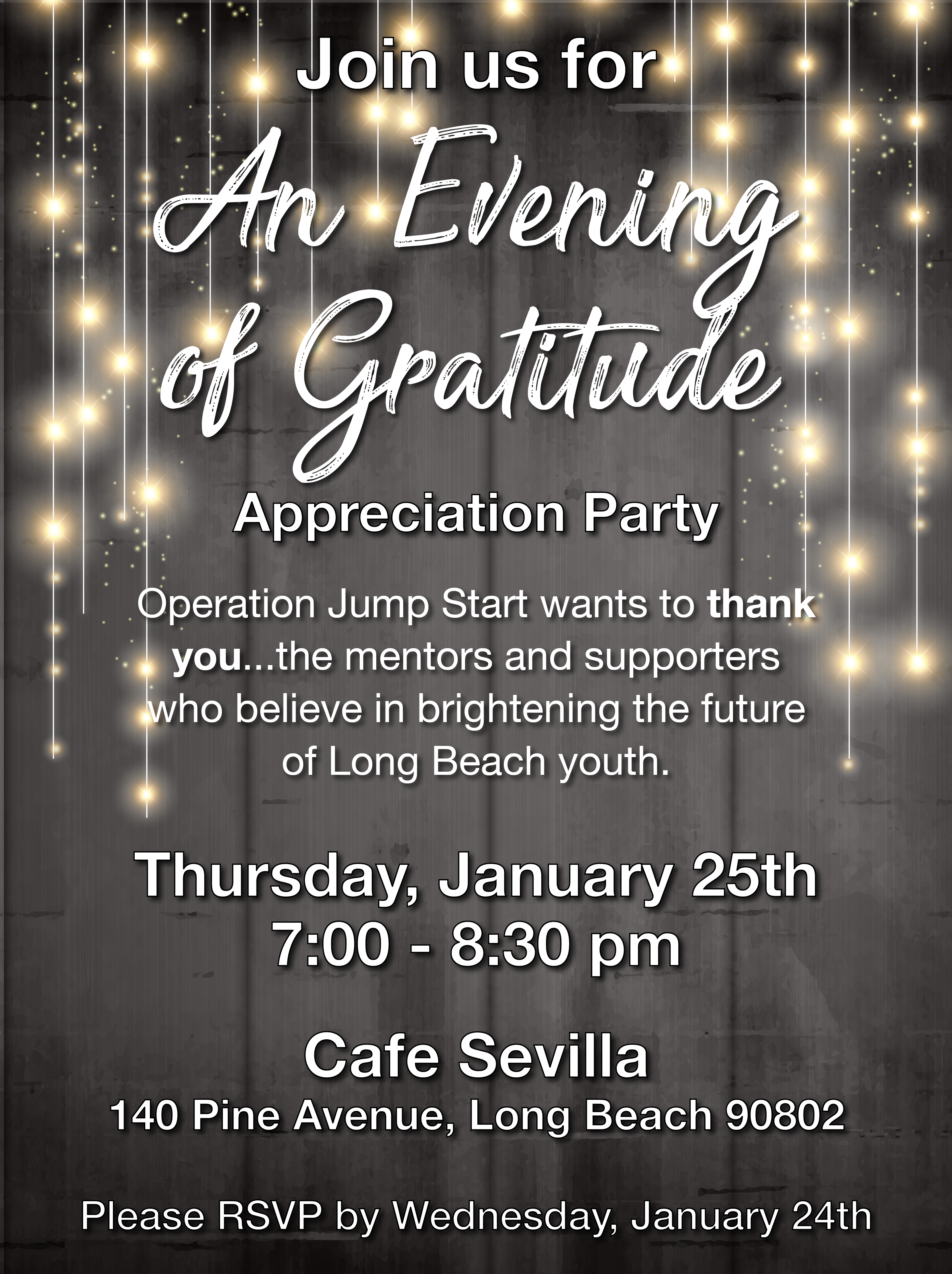 You are invited to special evening in honor of you... our cherished mentors, volunteers, and donors. Please join us for tapas and cocktails on Thursday, January 25th, 7:00-8:30pm at Cafe Sevilla in Downtown Long Beach.
We are immensely thankful for your commitment to our mission. What better way to express our gratitude than to bring all our OJS friends, board, and staff together for a celebration!
We welcome you to bring a guest to connect to OJS and you'll be entered to win Two (2) $50 Gift Certificates to Cafe Sevilla. Your required RSVP by Wednesday, January 24th is greatly appreciated. For any questions, contact Yanira Losoya at yanira@operationjumpstart.org or call 562-988-2131.
We hope you can help us make it a grand celebration!
Warmly,
The OJS Team