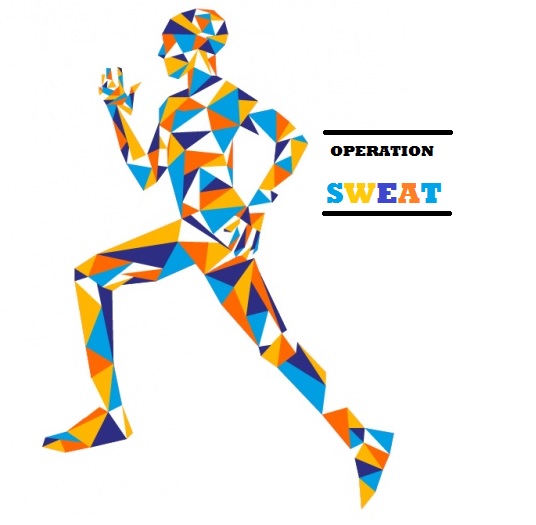 SWEAT FOR A CAUSE!

Operation Sweat is a local, social and charitable initiative designed by Operation Jump Start (OJS) to facilitate community giving while encouraging individuals to achieve their personal health and wellness goals.

Join generous and motivated people from your community and other areas as we all get a JUMPSTART on your New Year's fitness goals or continue building upon our pre-existing goals. Bring your family, friends and co-workers. This will be an amazing experience!

HOW IT WORKS
1. Take part in a guided workout led by a renowned fitness coach.
Our Coach: Kimberly Baliutavicius - Ms. Los Angeles Sport Model 2015; Co-founder of Crowned Fitness
2. Using your fitness tracker, track how many calories you burn during the workout. 
3. At the conclusion of the workout, donate 5 CENTS for each calorie burned.

Don't have a fitness tracker? Don't worry. You can estimate your calories burned. 1 hour = approx. 300 calories burned.
WHEN
Saturday, January 6, 2018 @ 10:00am

WHERE
Rosie's Dog Beach - 5000 E. Ocean Blvd., Long Beach, CA 90803
We will convene at the corner of Granada and Ocean in Long Beach. Operation Sweat WILL NOT take place directly on the Dog Beach, but rather near it.
Encourage Your Network To Support You
Get your family and friends involved by asking them to support you. They can sponsor you by donating based on your progress. Share your Sweat Story on social media using the hashtag #operationsweatlb
Why Sweat with OJS?
Community Strengthening: Make the bold statement that you are invested in the youth and future of Long Beach. Give back to your community. When we invest in our own, we all win!
Revitalize workouts: Work out with a renewed purpose based on improving lives. When participants SWEAT with OJS, they sweat for something bigger than themselves!
Strategic Individual Giving: Exhaust your body, not your wallet by creating manageable giving goals. If you only wish to participate for 30 minutes that fine! You decide the length of your Sweat time.

ADD'L DETAILS
PARKING: Meter parking is quarter/15 min. from 8 a.m. to 6 p.m. And, note, parking spaces without meters are required to pay $1/hour up til midnight at the (new) pay stations located withing the parking lot (put the receipt on your dash).
Please bring your own towels and water bottles. Water and orange slices will be provided, but may not be enough to accommodate everyone.
SWEAT With Us!!!
Share your support on social media using the hashtag #operationsweatlb
For any questions contact OJS Director of Philanthropy, Anthony Bright-Egwuatu, at 562-988-2131 or email anthony@operationjumpstart.org.
---
Use #operationsweatlb to add your Sweat Story
---
Encourage Your Friends and Family to support you!