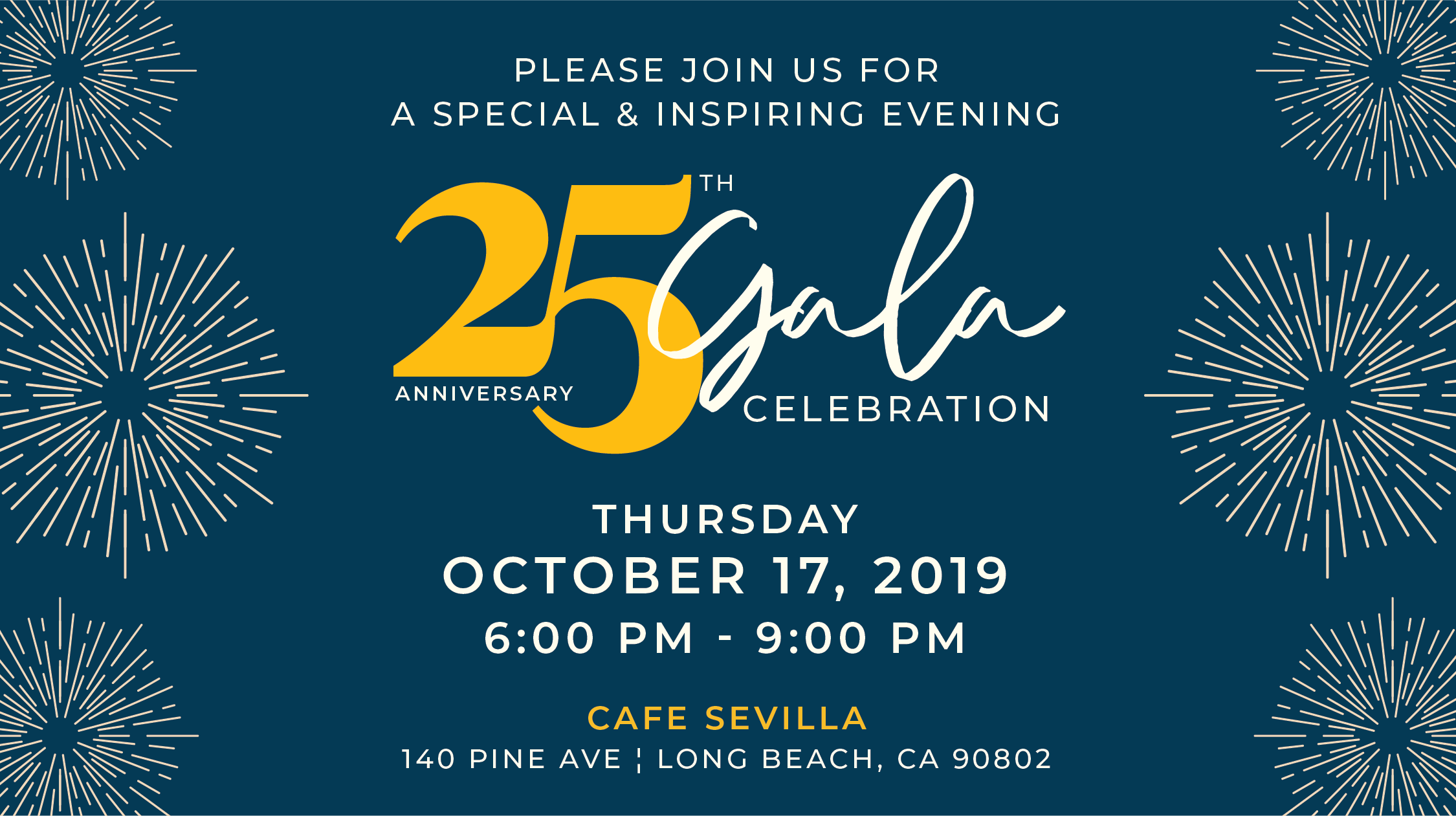 Join us to celebrate our 25th year! 
October 17, 2019, 6-9pm
Join us for this grand celebration as we reunite with our cherished alumni, volunteers, friends and long-time champions. It's sure to be an evening full of inspirational stories, music, food, and drinks.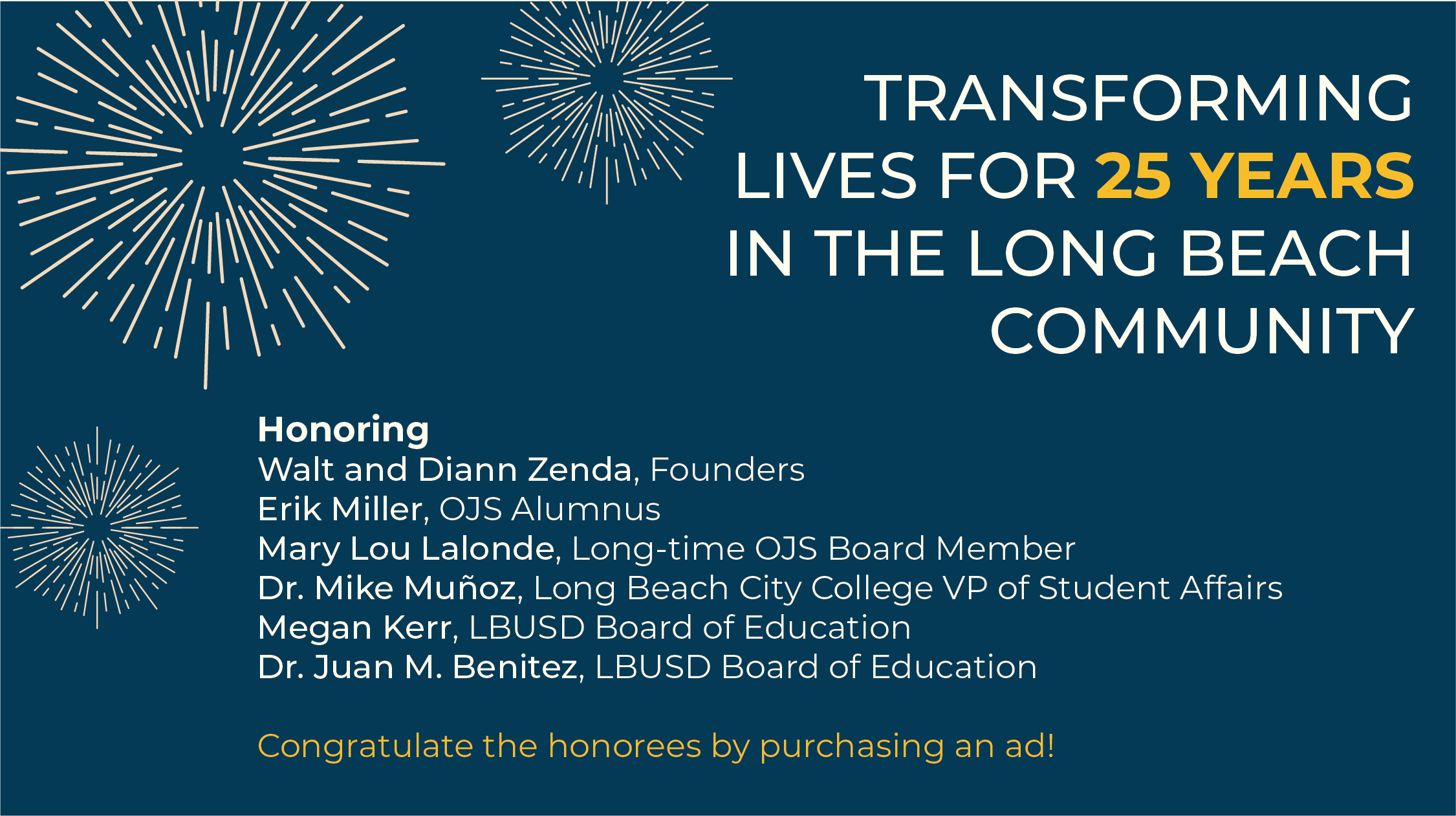 Event Tickets: $125 per guest
Please show your support by attending Operation Jump Start's 25th Anniversary Gala Celebration. In doing so, you will provide much-needed funds to continue the College Access and Success programs that support students in Long Beach.  We remain committed to providing the best possible educational experience for our youth!
HOW TO SUPPORT:
For more information, please contact us at 562-988-2131 or email ojs@operationjumpstart.org. 
Thank you to our current Gala Supporters!