GET IN, STAY IN, AND PAY IT FORWARD!
Make A Difference Through

Mentoring
---
Being a mentor to a young person is one of the kindest and most rewarding things an adult can do. It is a special opportunity to share your knowledge and experience as well as watch your student grow and develop into a successful adult. Donating your time is the highest form of charitable giving.
Mentor Requirements:
College Graduate
Over 24 years old
4-6 hours a month with your mentee
Commit to 1-3 year mentoring experience
OUR MENTOR ON-BOARDING PROCESS IS EASY!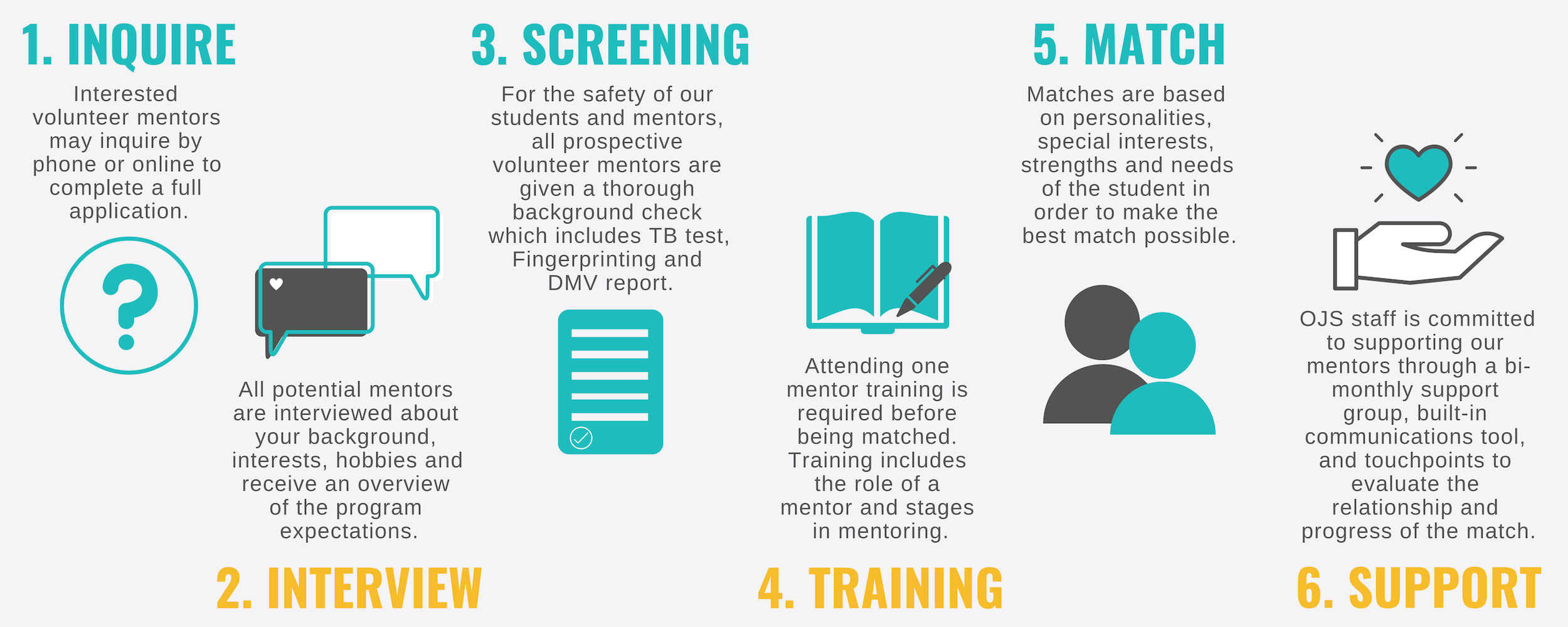 Ready to empower at-promise youth? Get started TODAY!
To inquire for more information, fill the form below. Or contact Volunteer Coordinator, Maria Requeno, directly at:
Email: maria.r@operationjumpstart.org ı Phone: 562-988-2131, ext. 1010