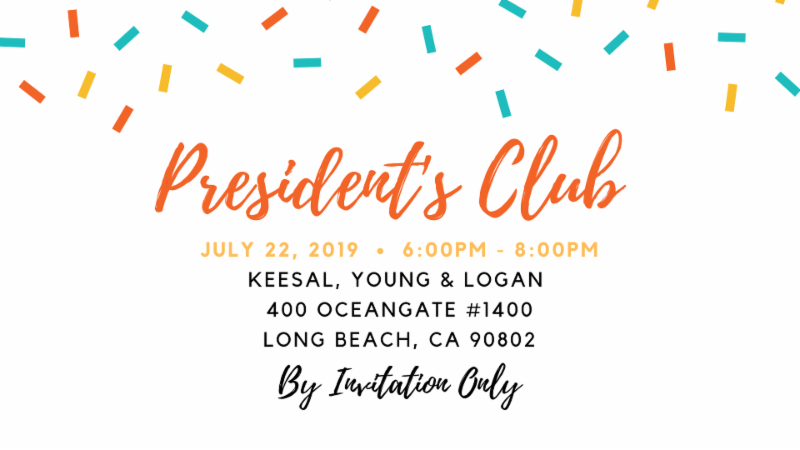 By Invitation ONLY!
Students, Mentors, and Families,
You are invited to join us for an evening of celebration.
Our annual President's Club event recognizes and awards students who have earned a 3.5 GPA or higher with a celebratory gathering. We are honoring those scholars who throughout the academic year (2018-2019) have worked extremely hard to achieve academic excellence and remain at the top of their class. In addition, to a light dinner and refreshments, we will also have a special guest speaker, OJS mentor Mark Christoffels, give an inspiring keynote address. You do not want to miss it!
Please join us with your family (and mentor, if matched) as we celebrate your academic success at this summer's President's Club!
Free parking available.
Please arrive on time and dressed to impress. Your timely RSVP is much appreciated. ts, mentors and parents